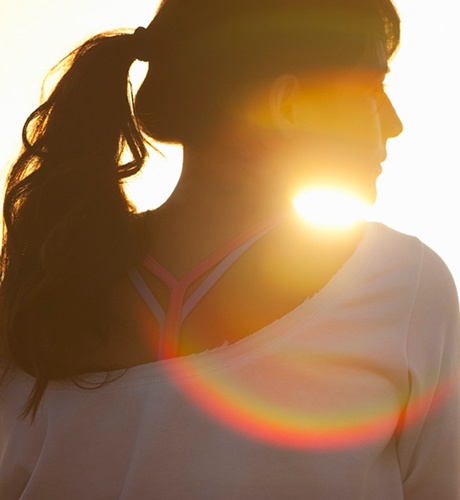 Day Spa & Saunas
Spa use without a service is available for a $30 Spa Pass entrance fee. No appointment is necessary and there is no time limit. Please be aware that there are no coed areas of our spa as they are completely gender separated.
Come in to soak, steam, and relax! Natural light cascades down and fills the spa with our bright skylights while you enjoy the comfort of a good soak or refreshing dip. The hot pool, measured at 104 degrees, soothes the body and opens up pores to allow for release of toxins and waste. The chiller pool, measured at 50 degrees, stimulates the skin and tightens pores to refresh skin elasticity and provide an immune system boost.
Breathe easy in our Eucalyptus infused steam sauna! Eucalyptus is known to strengthen your immune system during a cold, flu, or other illness, and keep bacteria at bay within your body.
Recharge in our herbal dry sauna. The room is infused with custom blend of herbs which have been used in Asia extensively to boost energy. It is also used to treat stomach and intestinal conditions, and helps irritability, stress, and insomnia.
Rest in our Himalayan salt room (women's side only). Constructed with pink salt rock from Himalaya, the room is heated from the floor to the walls at 120 degrees. When the salt rock is heated, it releases negative ions into the air, purifying and making it very beneficial for people with insomnia or stress. It is hot enough to sweat, but comfortable enough to be able to just sit and relax. Guests should feel free to lie down, meditate, stretch or practice light yoga.
Relax in our Jade/Clay room (men's side only). The room is heated to a low 100-120 degrees. Medical scholars have confirmed that it improves blood flow and relaxes the muscular system. Our Jade sauna room radiates heat through the floors, providing a well balanced temperature throughout the secluded space. Jade contains many trace elements such as zinc, magnesium, iron, copper, selenium, chromium, manganese, and cobalt, that are absorbed by human skin and activates cells and tissues, enhancing immune function. Red Clay tightens your skin, increases circulation, and promotes oxygen flow to the skin cells.